Big Taste Trim Waist Blog
Enjoy your food and your figure with these healthy recipes that I make in my own kitchen, as well as tips for healthy living!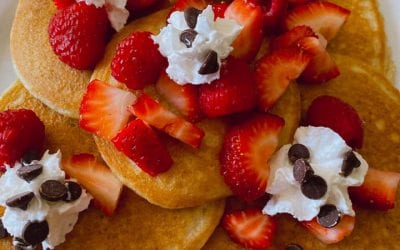 These days a good pancake recipe goes a long way! We have all been forced to focus on what matters most and to simplify our lives a bit. Having a go to pancake recipe that's easy and yummy is one of those necessities when trying to find budget friendly healthy meals...