Big Taste Trim Waist Blog
Enjoy your food and your figure with these healthy recipes that I make in my own kitchen, as well as tips for healthy living!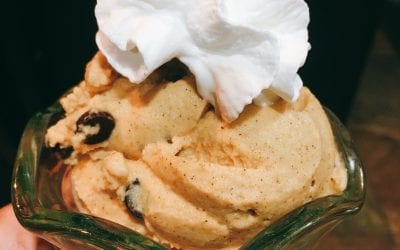 It's pumpkin time and I've been really wanting a pumpkin ice cream that resembles the flavor of my mom's pumpkin chip cookies. Since I've been making THM ice cream for years, I thought I'd have my go at making pumpkin chip ice cream.  I simply started with my vanilla...