Big Taste Trim Waist Blog
Enjoy your food and your figure with these healthy recipes that I make in my own kitchen, as well as tips for healthy living!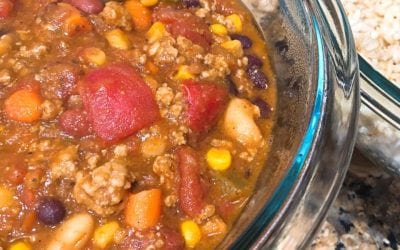 Fall is here and it's not just pumpkin season (my favorite) but it's chili and soup season as well. I've been meaning to post my chili recipe for awhile now. This recipe goes together quickly and is one of those perfect healthy, hearty & tasty comfort foods. This...