Big Taste Trim Waist Blog
Enjoy your food and your figure with these healthy recipes that I make in my own kitchen, as well as tips for healthy living!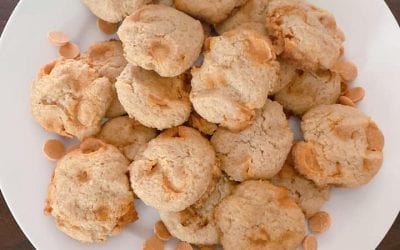 I was so excited to see that Lily's, the brand that makes my favorite sugar free chocolate chips, came out with butterscotch chips, & let me tell you... these butterscotch chips taste like the real thing! They're my hubby's favorite cookie! He said they're buttery...