Big Taste Trim Waist Blog
Enjoy your food and your figure with these healthy recipes that I make in my own kitchen, as well as tips for healthy living!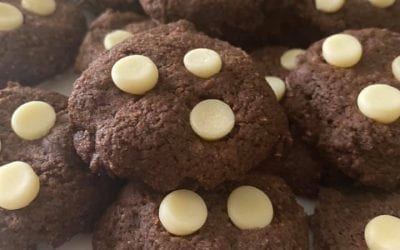 I'm having such a fun time trying out these new Lily's chocolate chips 😉 Chocolate mint chip cookies were one of my favorites growing up & it was fun to recreate them THM style. I'm a chocoholic so to have an on plan mint chip cookie is a dream come true!! My...